Sonam Norbu has been working for more than twenty years for the benefit of underpriviledged children from the Himalayas. As the President of Sherig Phuntsok Ling Bon Society, the founding organization of TISE Himalayan International School, he is tirelessly onsite for the children who study and live at the school. He and his small team organize the life in the school's hostel, including after-school activities, and take care of the physical and mental well-being of more than one hundred sixty students. This is the story told us by him.
I was born in Dolanji, Himachal Pradesh, India, where a Bonpo community settled and has resided for many decades. I went to CST – Central Tibetan School there, from nursery until class VIII. Then I studied for six years at Menri Monastery. In 1998, I went to Nepal and entered Gomdra, the meditation school of Triten Norbutse Monastery. I finished it in 2002 and then left for Mustang. Khenchen Tenpa Yungdrung, the abbot of Triten Norbutse Monastery, asked me to go to the newly opened Chasey Kengste Hostel in the village of Lubra, as a teacher and a superviser.
The hostel was built after many Bonpo families from the area asked to have a place where their children could study Tibetan and receive an education in their culture. It is associated with a local government school.
My original plan was to be there for one year, but when the year was over, I was asked by the people in charge to stay longer. I said that I would rather not but if it is the wish of Khenpo Rinpoche, then I would stay. Also the tibetologist Charles Ramble, who has been involved in helping the school, asked me to stay and so I did. Finally, instead of one year I stayed for fourteen years!
At the beginning of my experience, there were no roads, no electricity and no internet in Mustang. A very hard life there. I was the only monk in the hostel, all together we were three four adults. Five or six more teachers were at the school on the other side of the valley. At that time, the school had only five classes.
My main task was to teach Tibetan and elements of traditional Tibetan culture and also to guide prayers. Later, I also became a manager of the hostel.
After fourteen years spent in Mustang, I was called by Khenchen Rinpoche to help at THIS, Tise Himalayan International School in Siliguri, using the experience I gained in Lubra. At the beginning, I traveled between Siliguri and Mustang, because an important building project was taking place in Lubra. Gradually, I settled at THIS and now I am stably there and fully focused on my work for the school.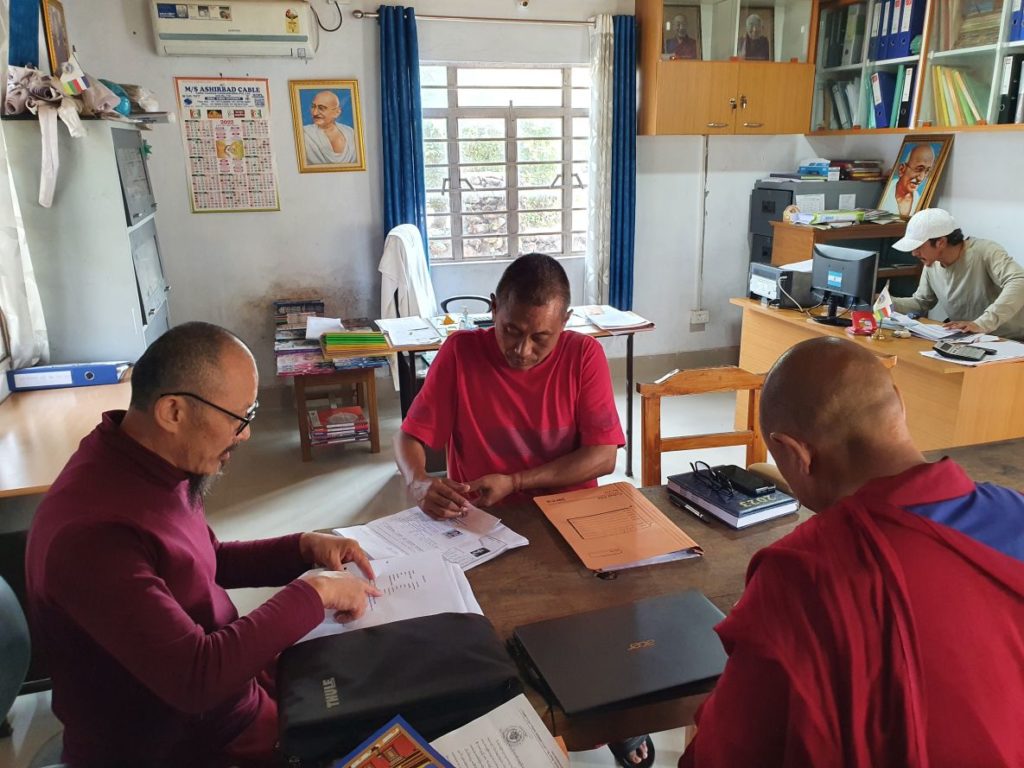 I am the President of the founding organization of THIS, Sherig Phuntsok Ling Bon Society. I do all the official work connected with this role. I am also in charge of the healthcare of all the students. When someone is sick and needs hospitalization, I go with them, also because I can communicate in hindi. Fortunately, our children are mostly healthy and since the beginning, we have not had any serious sickness or injuries. For minor health problems, we have created a hospital room in our hostel where sick children can stay and recover in a peaceful environment.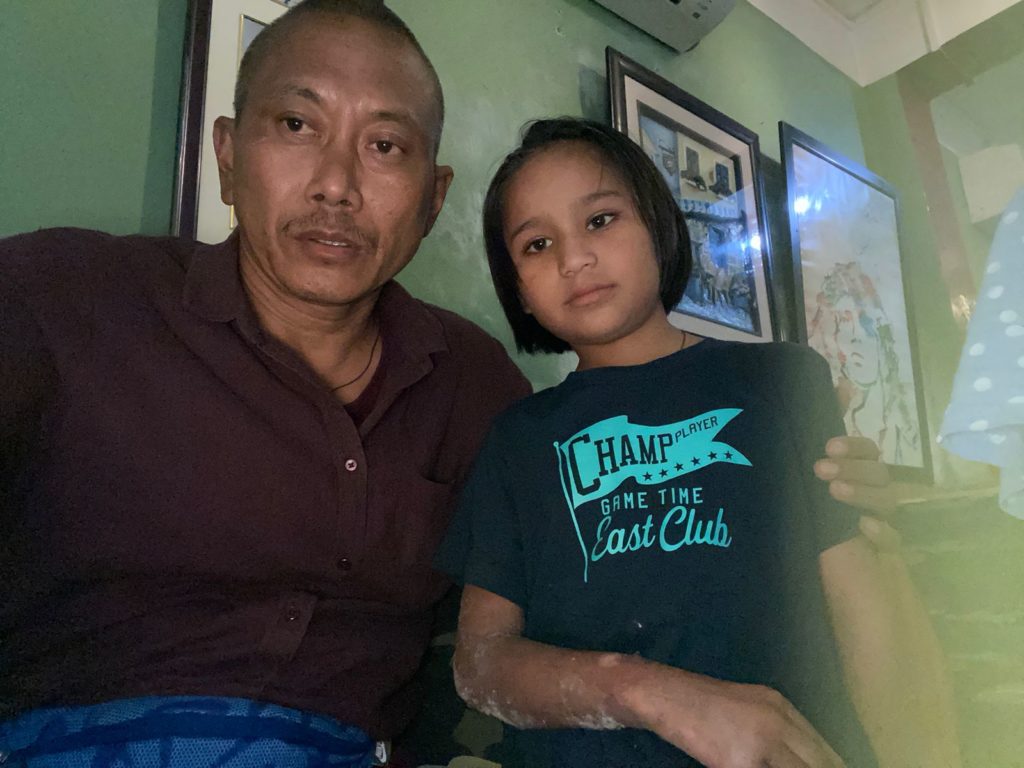 I spend lots of time with the children and teach them good habits. Education is important but good habits are also important, they will support them in their lives.
In 2017, I was a member of the team who went to visit families in Dolpo, to see their situation and to announce that we were opening a school for children from poor families. Because of my long experience in Mustang, I know quite well the situation in remote villages of the Himalayas and the problems connected to life in the mountains. Dolpo is less developed than Mustang, in some areas it looks like Mustang at the time I first arrived there; bad or no roads, lack of medical care and poor education.
The story of TISE Himalayan International School:
We saw families that had nothing. We saw children without a mother or father, with parents who live separately, with fathers who drink. Food comes sometimes only once a day, sometimes more times a day, without any regularity. Some children were sent up to the mountains, to graze cattle, and left alone for long periods of time without any shelter. When they can come back and attend the school in their village, they are very happy. They like learning.
The situation in the mountains has been improving slowly. When I arrived in Mustang in 2002 there were nomad children who were completely illiterate. I remember one boy, dressed in sheepskin, who hardly talked to anybody and could only speak in a Mustang dialect. Now it is getting better. Some children that attended the school in Lubra later have received a scholarship and went to the US, others got very good jobs in the area. Compared to what it was like in 2002 when I arrived, it is a big change for the better. Sometimes I meet former students, in Kathmandu, as already grown-up young adults, and both I and them are very happy to see each other. They come to me and say "Kenla, so nice to see you!" Sometimes they give me some money as a gift for the school in Siliguri. "Buy something for those children!" they say.
Our THIS brings a big change in the life of its students. Children are very smart and learn quickly. Once a year we organize a trip to Triten Norbutse Monastery and some parents come to visit them there. They are surprised and happy to see their sons and daughters developing so well. "We are very lucky," they say. Most people in Nepal and India think that charity schools are of low quality. But in our school – which is also a charity school – you can really see children in good health and progressing.
Schools like ours break the chain of unfavorable conditions of poor families. Thank to them children get more freedom and can do many more choices in their lives.
Helping them makes me happy, even if it means that I do not see my own family for long periods of time. This year, finally, I had a break and could go to a large family gathering, after years when I could not spend time with them.
Pictures: Jitka Polanská
Read about the school and its hostel in Lubra: